Sterling Scholars
Advisor: Jessica Stant
Email: jessica.stant@washk12.org
http://www.sterlingscholar.org/southwest-utah/
Sterling Scholars is a recognition and scholarship program for high school seniors who have demonstrated excellence in scholarship, leadership and citizenship in the State of Utah.
A potential Sterling Scholar presents an all-encompassing portfolio on his or her work in a specific category and Sterling Scholars are awarded at the high school and regional levels with scholarship money.
Seniors may apply to be a Sterling Scholar in any of 15 categories.
There are 14 content categories plus one for "General Scholarship".
School applications start in October
2021 Sterling Scholars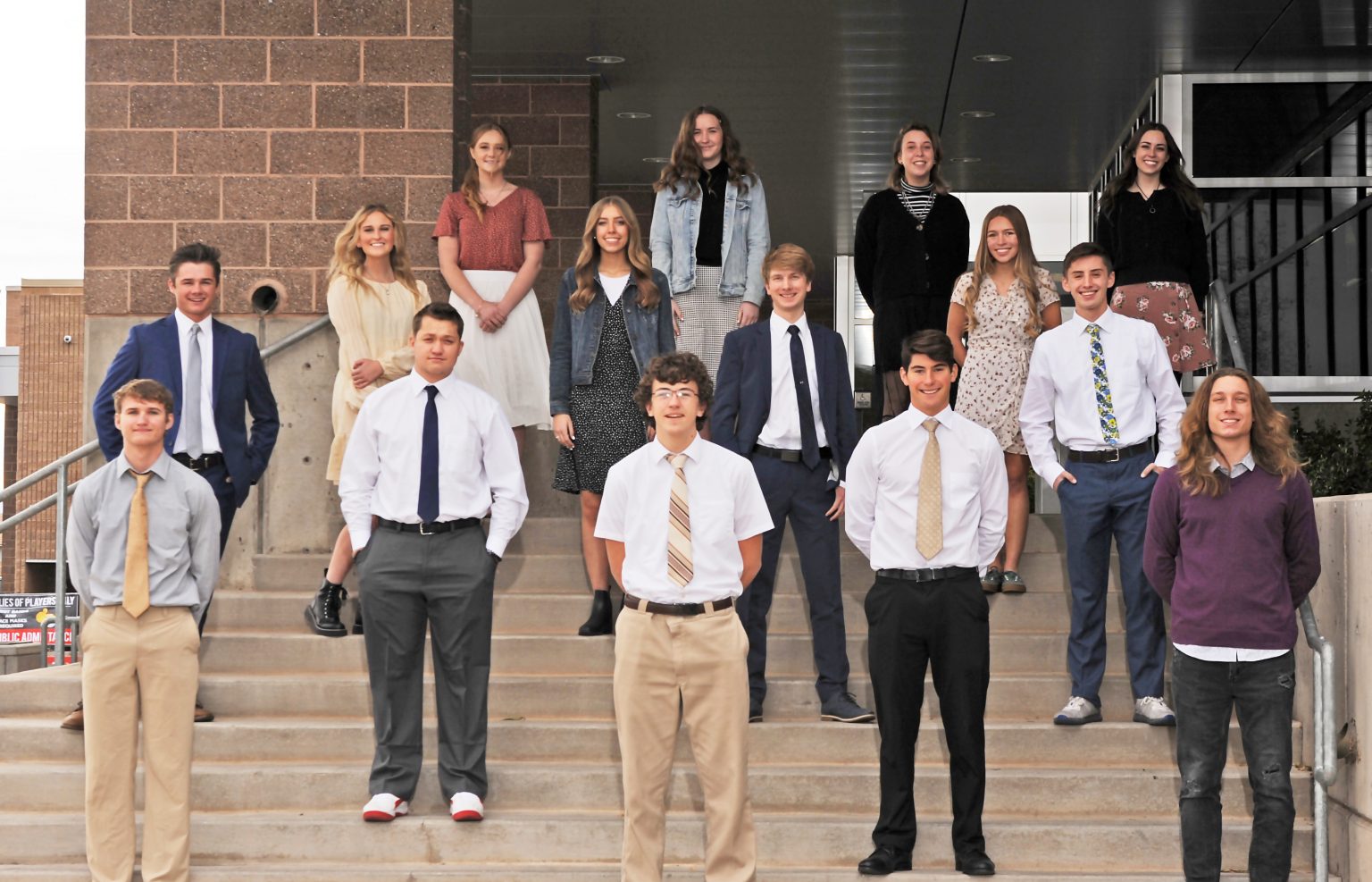 2020 Sterling Scholars